Sorry for the late ass post. This is the part 2 of my best reads for the year of 2015.  Sometimes, I love reading standalone books because you can have that blind assurance that it won't leave you hanging.(Though there are some cliffhangers in a standalone book..)
Anyway, here are my best reads for 2015.
Special place in my heart:
A Monster Calls by Patrick Ness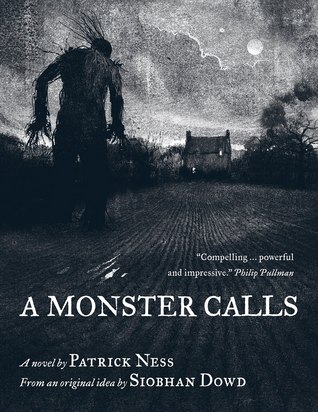 JUST FUCKING READ IT.
1.
Wonder by R.J Palacio
My name is August. I won't describe what I look like. Whatever you're thinking, it's probably worse.
This is the best book ever.Inspiring, beautiful and perfect.
2.
Midwinterblood by Marcus Sedgwick
Do you believe past life? The kind of shit where you believe in your past life you were a soldier in whatever war, or in your past life, your bestfriend in your current life was your twin in your previous life?
This book has seven stories that spans from the earliest time to the far future. I was mindblown by the genius of Sedgwick. You have to finish the book in order to connect all the pieces and I guarantee you, the ending was worth it.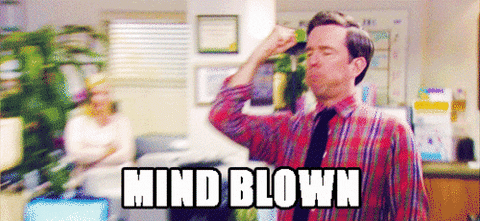 3.
The Firebug of Balrog County by David Oppegaard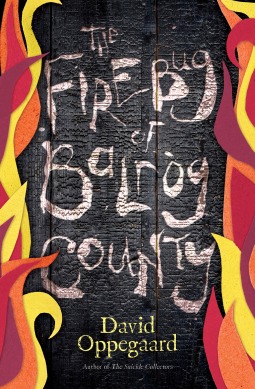 A young budding mysterious arsonist who clash wits with the town mayor ? Count me in.
This is one of those books where you were surprised on how really good it is. Not a lot of people knows this books exists that's why I want to shamelessly promote this. This book is awesome. It's funny, witty with some life lessons and I hope you can check this out.
"Poor Teddy- how could anyone burn down his precious boathouse? How could such a terrible thing befall such a fine, outstanding gentleman?
Ha!
BECAUSE THIS WAS LIFE, BITCHES!"
–Mack
4.
Slasher Girls and Monster Boys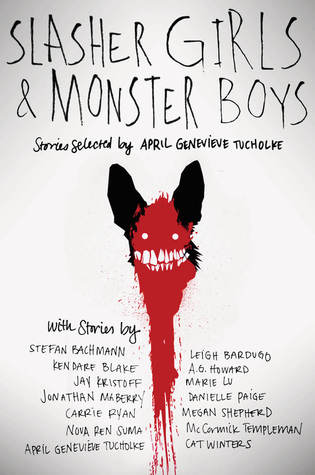 "Not all monsters are filled with darkness."
This is a collaboration of short horror stories that rangers from a fairytale retelling, psychological, ghost, zombie and monster and urban legends.
5.
Uprooted by Naomi Novik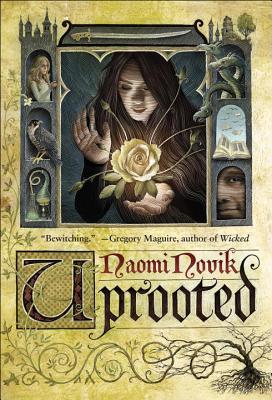 "You intolerable lunatic," he snarled at me, and then he caught my face between his hands and kissed me."
A condescending Dragon who kidnaps a girl every ten years and takes her to his tower ?
An evil forest who tries to overtake a kingdom? A girl who was not supposed to be chosen? Bloody hell, this book deserves all my five star.
6.
 If He Had Been With Me by Laura Nowlin
I love this. I devoured it in one sitting and though it didn't shatter my already cynical heart, it did cracked it. I think that the most powerful thing that this book can give you is the feeling of regret and God knows though I never had a lot of things in my life that I regretted , it still makes me fucking sad.
7.
Backlash by  Sarah Darer Littman
This is probably the best book about bullying (on and off in cyberspace) that I've read. The characters weren't portrayed as black and white. They're all in the shades of gray and it actually scared me because some of the thoughts and actions of the characters are something that I would actually do and think.
8.
The Sacred Lies of Minnow Bly by Stephanie Oakes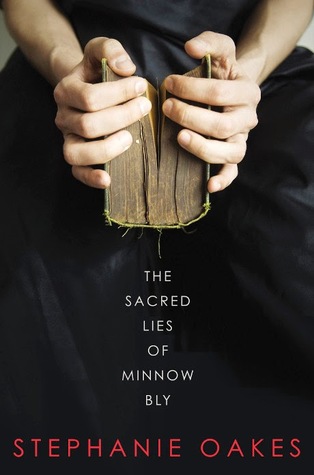 "Why do you want to know the truth so badly?"
"Because I believe nobody benefits when the truth is buried."
Tells us the story of a handless girl who escaped the shitty life of the Kevinian Cult. This book will shock you, repulse you and inspire you.
Read it.
9.
Kiss an Angel by Susan Elizabeth Philips
Circus. Arranged Marriage. A proper groveling done by the hero. A wonderful heroine who actually uses her God given brains.
10.
Rolling in the Deep by Mira Grant
"Alien eyes watched the strange metal object as it floated upward. There was blood in the water. Their home had been invaded. They would respond."
Laugh all you want at the title..it's actually funny. But all kidding aside, if you're a fan of mermaid, science and a good horror, then this one if for you. There's no romance here, just pure ol' adventure and horror.
Happy New Year Everyone!