So sorry for being inactive for the past days I went a bit crazy playing Clash of Clans and my reader life has suffered because of it.
So it's the first month of January and  I've got tons of books that will be released on January. Some of these books were part of the series and some are standalones.
If you know any good book that will be released this month, feel free to recommend it to me. The more, the merrier. ♥
Series:
*Second book of the Spotless series*
Release Date: January 26th 2016
Genre: Adult/Romance
Life hasn't been quite the same for computer engineer Island Chaptal since March, an OCD-ridden professional killer, burst into her life to clean her bedroom and take her on a global chase for a legendary diamond. Sadly, the (hit) man doesn't just break bones; he breaks hearts, too.
Since then, Island has found solace in Alex—the perfect boyfriend—and Ruby, a software project about to revolutionize online banking security…for the worse. When Island's boss is found dead after allegedly using Ruby to steal a vast fortune, it's up to her to clear his name and recover the money. Someone else wants answers, though, and this time, Island might be in over her head.
From New York to Zürich, it's going to take the return of a cleaning expert, a mini-octopus, and Island's wits to beat Ruby. All while deciding whether to trust a man who already jilted her, or one who may have his own deadly secrets…
Side note: I heard there will be ostriches, emu and carnivorous platypus in here.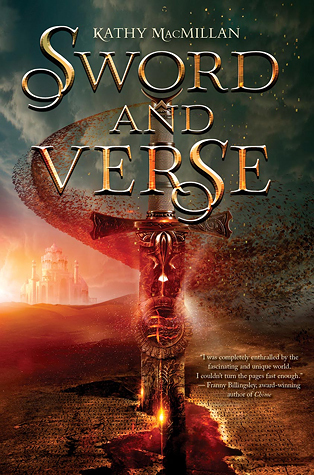 *First book in the series*
Release Date: January 19th 2016
Genre: Fantasy/YA
Raisa was just a child when she was sold to work as a slave in the kingdom of Qilara. Despite her young age, her father was teaching her to read and write, grooming her to take his place as a Learned One. In Qilara, the Arnathim, like Raisa, are the lowest class, and literacy is a capital offense. What's more, only the king, prince, tutor, and tutor-in-training are allowed to learn the very highest order language, the language of the gods. So when the tutor-in-training is executed for teaching slaves this sacred language, and Raisa is selected to replace her, Raisa knows any slipup on her part could mean death.
Keeping her secret is hard enough, but the romance that's been growing between her and Prince Mati isn't helping matters. Then Raisa is approached by the Resistance—an underground army of slave rebels—to help liberate Arnath slaves. She wants to free her people, but that would mean aiding a war against Mati. As Raisa struggles with what to do, she discovers a secret that the Qilarites have been hiding for centuries—one that, if uncovered, could bring the kingdom to its knees.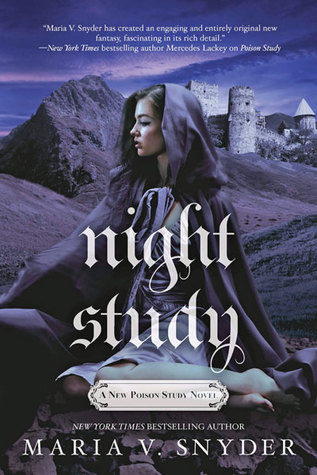 *Second book of Soulfinders series and part of the Poison Study series*
Release date:  January 26th 2016
Genre: Fantasy/YA
Ever since being kidnapped from the Illiais Jungle as a child, Yelena Zaltana's has been fraught with peril. But the recent loss of her Soulfinding abilities has endangered her more than ever before. As she desperately searches for a way to reclaim her magic, her enemies are closing in, and neither Ixia nor Sitia are safe for her anymore. Especially since the growing discord between the two countries and the possibility of a war threatens everything Yelena holds dear.
Valek is determined to protect Yelena, but he's quickly running out of options. The Commander suspects that his loyalties are divided, and he's been keeping secrets from Valek…secrets that put him, Yelena and all their friends in terrible danger. As they uncover the various layers of the Commander's mysterious plans, they realize it's far more sinister that they could have ever imagined.
Sidenote: Hot hero (Valek!!!!) and badass magics involved.
 *5th book of the Knitting in the City series*
Release date:January 19th 2016
Genre: Contemporary romance/Adult
There are three things you need to know about Fiona Archer… I would tell you what they are, but then I'd have to kill you.
But I can tell you that Fiona's husband—the always irrepressible and often cantankerous Greg Archer—is desperately in love with his wife. He aches for her when they are apart, and is insatiable when they are together. Yet as the years pass, Greg has begun to suspect that Fiona is a ninja. A ninja mom. A ninja wife. A ninja friend. After fourteen years of marriage, Greg is trying not to panic. Because Fiona's talent for blending in is starting to resemble fading away.
However, when unexpected events mean Fiona must take center stage to keep her family safe, her response stuns everyone—Greg most of all. It seems like Greg's wish has come true.
Except… not.
When all is said and done, can Greg handle this new version of his wife? Will his irrepressible cantankerousness push her away? Or can the couple find a way forward without either being forced to step back into the shadows?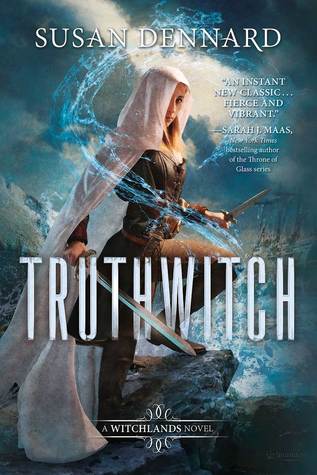 *First book in the series*
Release Date: January 5th 2016
Genre: YA/Fantasy
On a continent ruled by three empires, some are born with a "witchery", a magical skill that sets them apart from others.
In the Witchlands, there are almost as many types of magic as there are ways to get in trouble—as two desperate young women know all too well.
Safiya is a Truthwitch, able to discern truth from lie. It's a powerful magic that many would kill to have on their side, especially amongst the nobility to which Safi was born. So Safi must keep her gift hidden, lest she be used as a pawn in the struggle between empires.
Iseult, a Threadwitch, can see the invisible ties that bind and entangle the lives around her—but she cannot see the bonds that touch her own heart. Her unlikely friendship with Safi has taken her from life as an outcast into one of reckless adventure, where she is a cool, wary balance to Safi's hotheaded impulsiveness.
Safi and Iseult just want to be free to live their own lives, but war is coming to the Witchlands. With the help of the cunning Prince Merik (a Windwitch and ship's captain) and the hindrance of a Bloodwitch bent on revenge, the friends must fight emperors, princes, and mercenaries alike, who will stop at nothing to get their hands on a Truthwitch.
Sidenote: Read so many great reviews about this book.
*5th book of the Bones series*
Release Date:January 19th 2016
Genre:  Romantic Suspense/ Thriller
After a brutal snowstorm in the Cascade Mountains, Chris Jacobs discovers two things he never expected to see: the charred shell of a cabin and Gianna Trask and her sixteen-year-old daughter huddled in an SUV, having barely escaped from their burning vacation rental.
Still scarred from a childhood ordeal, Chris knows there's something sinister about the scene—it's the stench of burned flesh.
Forced to wait out the blizzard in their rescuer's retreat, medical examiner Gianna Trask wonders if her hidden past has finally caught up with her. When a body is found in the destroyed cabin's ashes and a forest ranger is brutally murdered, both Gianna and Chris must confront their secrets—to escape the violent threat lurking outside.
In the fifth book in the Bone Secrets series, Kendra Elliot leads readers on a dangerous, twisting journey of two lives forever changed by a fiery snowstorm in the mountains.
*2nd book of the Fallen World series*
Release Date: January 15th 2016
Genre: Dystopian/ NA
They say I am a queen.
They say I married a monster. That I did so willingly.
They say he cannot die, that he does not age. That together, we rule a ravaged world.
They say I used to be one of them, but now I am a traitor.
They say many things, all which I cannot remember, but …
I fear what they say is true.
Then there is what they don't say, what I see in their eyes—
The king terrifies them. He cannot be stopped. And, most worrisome of all …
He is coming for me.
Side note: EXTREME FANGIRLING BECAUSE THIS IS AN AMAZING SERIES!!!!
*6th book of the Mistborn Series*
Release Date: January 26th 2016
Genre: Fantasy
With The Alloy of Law and Shadows of Self, Brandon Sanderson surprised readers with a New York Times bestselling spinoff of his Mistborn books, set after the action of the trilogy, in a period corresponding to late 19th-century America.
Now, with The Bands of Mourning, Sanderson continues the story. The Bands of Mourning are the mythical metalminds owned by the Lord Ruler, said to grant anyone who wears them the powers that the Lord Ruler had at his command. Hardly anyone thinks they really exist. A kandra researcher has returned to Elendel with images that seem to depict the Bands, as well as writings in a language that no one can read. Waxillium Ladrian is recruited to travel south to the city of New Seran to investigate. Along the way he discovers hints that point to the true goals of his uncle Edwarn and the shadowy organization known as The Set.
Sidenote: ANOTHER EXTREME FANGIRLING.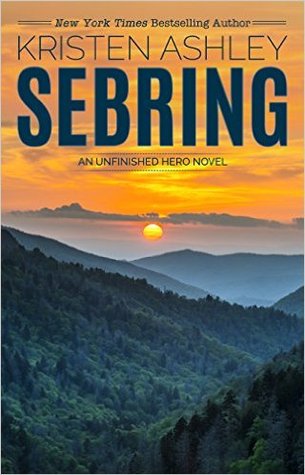 *5th book of the Unfinished Heroes series*
Release Date: January 11th 2016
Genre: NA/Romance
Nick Sebring has issues. Born feeling like an outsider in his own family, growing up under the shadow of a brother who could do anything, Nick isn't that great of a guy. But when this culminates with Nick lashing out to hurt his brother through the woman he loves, Nick turns inward and makes some decisions about the man he intends to be.
And as he does this, he falls in love and truly learns the man that he's grown to be.
When his love is murdered right before Nick's eyes, Nick knows he has to avenge her. He knows how he's going to avenge her. And he has no qualms using Olivia Shade to exact that vengeance.
Olivia Shade has grown up on the outside of her family too. Her problem is that they don't want her outside. They want her all the way in, right under their thumbs. She pays the price for seeking escape and learns her lesson—she'll never see a dawn where she wakes up free.
Then she meets Nick Sebring, and even as she fights it, the hope that died years ago starts to blossom. She can find love. She can have a man of her own. She can be happy. She can be free.
Olivia hopes while Nick schemes.
However, as Nick peels back the layers of all that is Olivia Shade, he finds something surprising. He understands its fragility. He falls in love with its beauty. He seeks to protect it.
But he forgets to protect his Livvie from one thing: Nick Sebring.
Sidenote: This will be me. I know this book will break my heart.
Standalones:
Release Date:January 13th 2016
Genre: Psychological thriller
To what extent would you go to avenge your husband's infidelity?
Stay-at-home mom Sarah Johnson has the perfect family—a handsome, hardworking husband and two healthy and beautiful children. At least, that's what she's been telling herself for years. After the tragedies in her youth, Sarah deemed living a lie easier than dwelling on the past and facing her everyday failures. To avoid any kind of confrontation at home she doesn't read her husband's emails or spy on him like most jealous wives do. She wouldn't jeopardize her comfortable but dull life for anything.
But Sarah's world is about to crumble around her when she receives a phone call from a man with a heavy foreign accent telling her that her perfect husband has put a price on her head. She is offered two weeks to come up with a counteroffer or die. Why would her model husband Mike want her dead? Hasn't she been the perfect wife? Or has her karma finally caught up with her—making her pay for her former transgressions? The final countdown begins and now Sarah has to race against time to find out what went wrong in her marriage and find a way out of this nightmare.
So the game of life or death begins. Secrets are unveiled. Emotions are unleashed. Actions are taken.
Will there be a winner in this dangerous game when no one can escape the twist of fate?
Release Date: January 26th 2016
Genre: YA
Breezy remembers leaving the party, the warm, wet grass under her feet, her cheek still stinging from a slap to the face. But when she wakes up, scared and pulling dirt from her mouth, a year has passed and she can't explain the necklace of bruises around her neck. She also can't explain the man lying at her grave, dead from her touch.
Returning home seems impossible. Her parents and sisters have clearly grieved and struggled to move on, and Breezy can't begin to answer their inevitable questions. Her heartbeat comes and goes, she doesn't need to eat or drink, she can see the inky memories of murderers, and she can somehow pull on this dark guilt to kill them. Haunted by the happy memories from her life and disgusted by the half-dead creature she's become, Breezy embarks on a reckless quest to find answers and a dangerous healing magic…but the cure is as dark and terrible as the disease.
Set in a gorgeous, terrifying world, Shallow Graves is a stunning novel about the heartbreaking trauma of a girl's life cut short and her struggle to reconcile her humanity with the creature she's become.
Release Date: January 26th 2016
Genre: Mystery Thriller
All Imogene Scott knows of her mother is the bedtime story her father told her as a child. It's the story of how her parents met: he, a forensic pathologist, she, a mysterious woman who came to identify a body. A woman who left Imogene and her father when she was a baby, a woman who was always possessed by a powerful loneliness, a woman who many referred to as troubled waters.
When Imogene is seventeen, her father, now a famous author of medical mysteries, strikes out in the middle of the night and doesn't come back. Neither Imogene's stepmother nor the police know where he could've gone, but Imogene is convinced he's looking for her mother. She decides to put to use the skills she's gleaned from a lifetime of her father's books to track down a woman she's never known, in order to find him and, perhaps, the answer to the question she's carried with her for her entire life.
Rebecca Podos' debut is a powerful, affecting story of the pieces of ourselves that remain mysteries even to us – the desperate search through empty spaces for something to hold on to.
Paige Bookdragon