Hey guys! So I created a thing and though I'm not sure if there's already a tag similar to this one, I still hope you'll enjoy doing this tag.
Post some song that is in your playlist (or any music that you like) and the singer

. Write how the song reminds you of that particular book.

 Nominate your friends and let them know that you tagged them.
 Please don't change the photo in this tag. Thank you loves.

1.If Tomorrow Never Comes by Ronan Keating  (a  book where the partner dies or will be dying or leaving the other.)
And if my time on earth were through
And she must face this world without me
Is the love I gave her in the past
Gonna be enough to last
If tomorrow never comes
Oldie but goodie. I love Ronan Keating and A Walk To Remember  reminds me of this song.
2. Young and Beautiful by Lana Del Rey ( a book where one is immortal)
Will you still love me
When I'm no longer young and beautiful?
Will you still love me
When I got nothing but my aching soul?
I know you will, I know you will
I don't know why, but I've always think of immortality whenever I hear this song. This song reminds me of Will and Tessa of Clockwork Princess. Will, being mortal, asking Tessa (who will live forever) if she will love him when he is no longer young and as dashing as he is in his youth..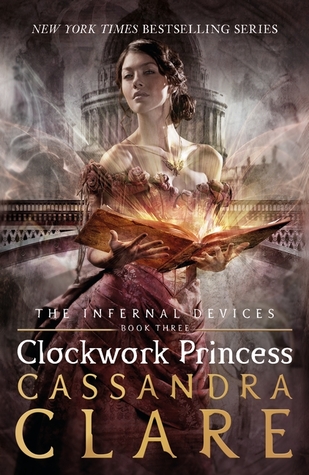 3. Dark Paradise by Lana Del Rey  ( a book where someone died)
And there's no remedy
For memory
Your face is like a melody,
It won't leave my head
Your soul is haunting me
And telling me
That everything is fine
But I wish I was dead
(dead like you)
It's not that obvious I'm a fan of Lana isn't it? Oh well.  If He  Had Been With Me is a beautiful book. I normally hate drama and teenage love story but wonder of wonder, I loved this.
4. Burn by Ellie Goulding (Anything that reminds me of fire.)
When the light started out they don't know what they heard
Strike the match, play it loud, giving love to the world
We'll be raising our hands, shining up to the sky
'Cause we got the fire, fire, fire
Yeah we got the fire, fire, fire
I was listening to this while reading The Firebug Of Balrog County. The hero is an arsonist and obviously,he has this cute habit of burning buildings…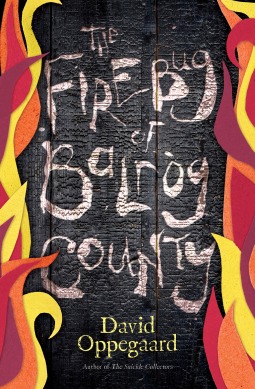 5. Samson by Regina Spektor ( a book where someone has cancer)
You are my sweetest downfall
I loved you first, I loved you first
Beneath the stars came fallin' on our heads
But they're just old light, they're just old light
Your hair was long when we first met
This is my favorite song for my favorite book. This is a sad song about the singer's lover who has cancer. This reminds me of The Fault In Our Stars. The part where " Your hair was long when we first met"  is for the part where the patient's hair is falling because of chemo..
What's even funny is this part:
And history books forgot about us and the bible didn't mention us
And the bible didn't mention us, not even once
coincides with what Hazel Grace said in Gus's funeral "I will not tell you our love story, because-like all real love stories-it will die with us, as it should".  
And yeah, I'm fangirling.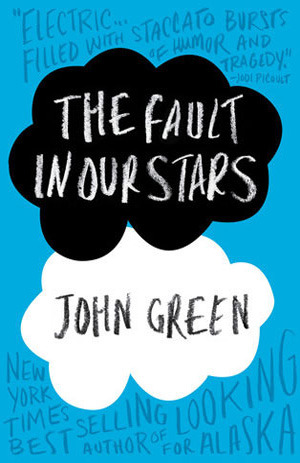 6. Mean by Taylor Swift ( a book where there is bullying)
You, with your words like knives
And swords and weapons that you use against me
You have knock.ed me off my feet again
Got me feeling like a nothing
You, with your voice like nails on a chalkboard
Calling me out when I'm wounded
You, picking on the weaker man
Got so many books that reminds me of this song,but my favorite is Backlash By Sarah Darer  Littman. Cyber bullying and just plain ol' bullying is rampant in high school and this book captured it perfectly.
7. Demons by Imagine Dragons ( books where the main character has inner struggle)
Don't get too close
It's dark inside
It's where my demons hide
It's where my demons hide
This song reminds me of the Monstrumologist Series. Yes, we're talking about "monsters" in that book but what every fangirl of that series knows is that, the series talks about more than the human-eating monsters. The Mosntrumologist series talks about the character's struggle to hold on to their humanity and not letting the demons of their soul take control of them.
So there you go. I have a weird taste in music and so is on my reading tastes 🙂 I hope you guys enjoy this tag and let me know what are your preferences in music.
8. Unbreak my heart by Toni Braxton  
Un-break my heart
Say you'll love me again
Undo this hurt you caused
When you walked out the door
And walked out of my life
Un-cry these tears
I cried so many nights
Un-break my heart
My heart
Honestly, I created this tag because of this book. The title of this book fits the song (it's namesake). Sometimes, it's not a boy who we love who can break our heart. This book is about a broken friendship and it's still one of my favorite books until now.
I tag!
Cat of https://thebookfinch.wordpress.com/
Brigitte of https://thebookandthebone.wordpress.com/
Catia of https://thegirlwhoreadtoomuch.wordpress.com/
Olivia of  https://booksbeautyandcoffee.wordpress.com/
Cleo of https://cuddlewithbooks.wordpress.com/
Melissa of https://melissadiscoversthesecretsofreading.wordpress.com/
Ariana of https://thequirkybooknerd.wordpress.com/
The https://thebibliotheque.wordpress.com/
Cristina of https://tinyobsessions.wordpress.com/
https://beingabooknerd.wordpress.com/
Pearl of https://bibliopearl.wordpress.com/
Nicay of https://queennicaybooks.wordpress.com/
Ashleigh of https://afrolicthroughfiction.wordpress.com/
Anette of https://anettereads.wordpress.com/
Kelly of https://stellarscrutinyblog.wordpress.com/
Heather of https://thesassygeek.wordpress.com/
Ricah of https://bookbloggingwithricah.wordpress.com/
Aria of https://ariastuckinwonderland.wordpress.com/
Bajen of https://bajenreads.wordpress.com/
Anna of https://mybookishdream.wordpress.com/
Becky of https://beckysblogs.wordpress.com/
The https://thelitmermaid.wordpress.com/
AND YOU IF YOU WANT TO DO THIS TAG. 🙂