Last time, I talked about why is it annoying when YA authors usually do the romance thing between the male lead and the female lead instead of making them best buddies . This time, let's talk about why Girl Hate is so rampant in YA books and why is it so frigging annoying.
To quote Verde Magazine:
Girl Hate is tearing down fellow women for reasons related to insecurity, competitiveness and jealousy. Girl Hate is internalized misogyny and acrimony. Girl Hate is, "Oh my God, do you see what she's wearing?" or "Does she honestly think she looks good like that?"
Let's all be real, 7 out of 10 YA books that you read, there is always that scene where a character or the main lead exhibits "girl hate" to other female characters.
The number one reason why authors do the girl hate thing on their books is that, they want readers to know that their main heroine is different from the "sluts, whores, attention seekers and mean girls".
Usually, it's the main character (if she's a girl) who do this and that is more irritating. Look, flawed characters in YA are great. It shows that they are not perfect. But the thing about having the MC "girl hate" other female characters is,  authors usually let the heroine get away with it and people will think that it's okay.
Let me tell you. It's not frigging okay.
I don't give a flying fuck if you're the heroine of the whole damn series, the moment that you girl hate another character because she talks like this, she dresses like this and just because she exits, my rating would go gabloosh.
Question: What if the antagonist to the story is a mean girl? Does that mean that the heroine is not allowed to hate her?
The heroine is allowed to hate her as long as she criticizes the villain by her evilness. Hate the villain because she pushes the heroine on the stairs. Hate the villain because she turned the heroine into a frigging maid. Hate the villain because she hates seeing the heroine happy.
BUT.
Do not hate the villain because the love interest is showing her attention.
Do not hate the villain because she wears short skirts while you wear Tshirts. 
Do not hate the villain because she has slept with the whole basketball team and you don't.
And do not hate the villain because she's prettier than you. Good God.
Seriously. Don't. Girl hate should be stopped because we should empower women, not bring them down. You don't see boys bringing down other boys because he wears his clothes differently.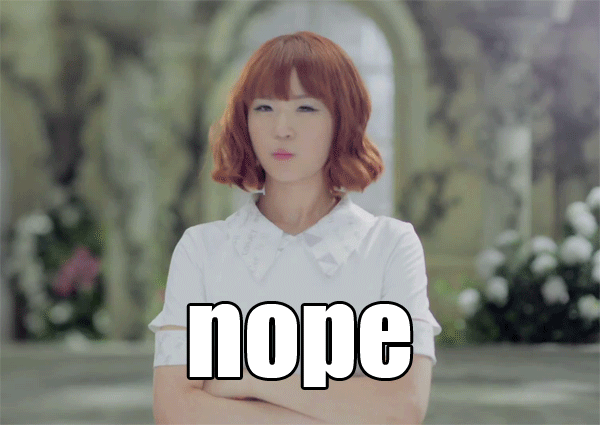 Do not give us a story where girls put down other girls in order to feel good. We have enough of that in our society.