To be totally honest, this was supposed to be my Top Ten Tuesday post but I'm a piece of shit that's why this will just be an individual post.
Anyway, GOODREADS is a site for book lovers who wants to interact with fellow bookworms, give book reviews and check out thousands of books that you may want to read.
And like any social media site, there are 2 kinds of people that you can find there. Those who are active and interacts with other people and those who are kinda active but doesn't really interact much because they don't want to, that's why.
If you have a Goodreads account and wants to know which of those nerds interacts with fellow nerds, then hooray because I made a list of people who do that.
Before I post those names and links, please bear in mind that if you want to become a friend of these nerds, then you also have to interact with them. If you only want to see their reviews and shits, then you can just click the follow button.
Also, these readers are my friends so if you disrespect them, I'll gut you. ♥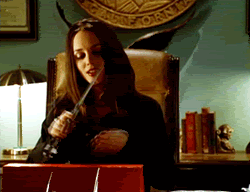 ✘✘ Sarah ✘✘ (former Nefarious Breeder of Murderous Crustaceans) : Sarah is loony. She reads interesting books and give colorful *cough cough* reviews. She is also very detailed when it comes to reviewing a book.
Usually reads: Fantasy and Urban Fantasy books.
2. Nenia Campbell:Unlike other authors, Nenia gives thousands of reviews a day. Okay, I was exaggerating. It was more like a hundred reviews. But seriously. This woman devours books like cookie monsters eats cookies.
Usually reads: Reads YA, Adult, Horror, NA and pretty much everything in between,
3. Neil (or bleed): Neil is pretty much active in GR. He gives witty reviews and his tastes in books are awesome. He is also very nice and very friendly.
Usually reads: YA books.
4.Shelby *trains flying monkeys*: One of my favorite person! Shelby is like that eccentric aunt in the family who says outrageous  stuff during family dinner and you can't help but love her. Her taste in books are kinda similar to mine so I always trust her judgement when it comes to book recs.  Plus, the GIFs on her reviews are fucking gold.
Usually reads: Pretty much everything as long as the author is not an assclown.
5. Anne: She's like that really nice girl in the first day of class who will help losers find the correct room and will basically talk to everyone. I love her reviews because she's passionate about it and she's really good in convincing people to read the books that she recommends. ♥
Usually reads: YA, Romance, Classics
6. Kelly (and the Book Boar): Kelly's reviews are always amazing and like her buddy Shelby, she's not afraid in being bitchy to fugly books. Her reviews always makes me laugh because they are sometimes scandalously amazing.
Usually reads: Pretty much everything.
7. Mario : Just think of him as a manlier, taller (I'm assuming he's tall because pretty much everyone is taller than me), saner and less flamboyant version of me.I always snoop at his shelves whenever I need to  read a good mystery/thriller book. His reviews are always on-point and completely entertaining. He's also really nice and tolerates all the weird status updates that I post.
Usually reads: YA, Fantasy, Mystery, Thriller, Suspense.
8. Inge : She's really really awesome.  Her reviews are something that you can trust and her tastes in books are always interesting.
Usually reads: YA, romance, NA, Fantasy, Horror
9 and 10: OF COURSE THIS IS FOR YASMIN AND ME. LET'S BE FRIENDS ON GOODREADS BECAUSE WHY THE FUCK NOT?
…and that's it. I was planning on making this a list of all the awesome people that I know in GR but as always, laziness is a horrible thing. Do give these weirdos a peep. It's always fun to interact with the kind of people who understands how it is to be a reader.