Let's all be  real. There's always that book/ series that freaks you out so much you just have to say the f-word while reading it.
In my case, I have like tons and tons of those kinds books in my life. There's always something addictive to mind-fucking book that some readers have to search and stalk listopias in Goodreads just to know what those books are. I for one thing love mind blowing books because predictability is something that bores out of me.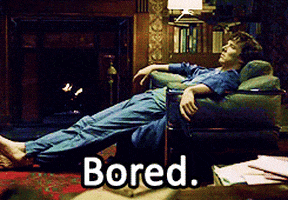 The beauty of reading books that shocks you (or scares the living hell out of you) is that it challenges your mind to think. Who is the killer? What kind of thing did that?Where is the murder weapon?Is everything real or I'm just plain crazy?
If you're like me who just craves mind blowing books  then let's be besties  hurrah! I have listed 11 books that really bothers me and I hope it'll fuck you in the head like it did to mind. (These are mind-blowing books which shouldn't be confused to "emotional books that fucks me".)
Underneath by Kealan Patrick Burke

For Dean, it begins with a dare, one that comes with the threat of violence if he chickens out. All he has to do is date Stephanie Watts, a disfigured girl who is the pariah at their high school.
Dean agrees, and soon discovers that there is much more to Stephanie Watts than anyone dared imagine, and deadlier secrets awaiting him…underneath.
• For a book so short, it leaves a long lasting impression to its readers. If you have never read any Burke book, then you better start with this.
2.Midwinterblood by Marcus Sedgwick
Seven stories of passion and love separated by centuries but mysteriously intertwined—this is a tale of horror and beauty, tenderness and sacrifice. 
An archaeologist who unearths a mysterious artifact, an airman who finds himself far from home, a painter, a ghost, a vampire, and a Viking: the seven stories in this compelling novel all take place on the remote Scandinavian island of Blessed where a curiously powerful plant that resembles a dragon grows. What binds these stories together? What secrets lurk beneath the surface of this idyllic countryside? And what might be powerful enough to break the cycle of midwinterblood? From award-winning author Marcus Sedgwick comes a book about passion and preservation and ultimately an exploration of the bounds of love.
• If you find the blurb intriguing, go read this. If you don't find it intriguing, you still better read it.  Here's a tip when it comes to reading a Sedgwick book, you have to read it until the end. It all makes sense in the ending.
3. Wayward Pines series by Blake Crouch
  Secret service agent Ethan Burke arrives in Wayward Pines, Idaho, with a clear mission: locate and recover two federal agents who went missing in the bucolic town one month earlier. But within minutes of his arrival, Ethan is involved in a violent accident. He comes to in a hospital, with no ID, no cell phone, and no briefcase. The medical staff seems friendly enough, but something feels…off.
As the days pass, Ethan's investigation into the disappearance of his colleagues turns up more questions than answers. Why can't he get any phone calls through to his wife and son in the outside world? Why doesn't anyone believe he is who he says he is? And what is the purpose of the electrified fences surrounding the town? Are they meant to keep the residents in? Or something else out? Each step closer to the truth takes Ethan further from the world he thought he knew, from the man he thought he was, until he must face a horrifying fact—he may never get out of Wayward Pines alive.
•The kind of book that makes you wonder what the hell is going on.This is the type of book that'll be a fave if your like it but a DNF if you don't. 
30 years of affection.
10 years of soul shattering love.
8 years of happy employment.
2 months of turmoil.
1 week of truth.
A lifetime of betrayal.
Would you have seen it coming?
Annabelle Fortin landed herself in a bit of trouble. Mandated to community service at an assisted living facility for early onset dementia she meets Jezebel, one of the residents. This is the story that unfolds over the course of Annabelle's court ordered six month sentence. Nothing is what it seems.
• Not a kinky book nor a dark book. This is story of 2 women connected with a lie and betrayal. I gotta admit,I didn't see that certain twist coming and I have to await for the 2nd book to know another character's side.
5&6. Dangerous Boys and Dangerous Girls by Abigail Haas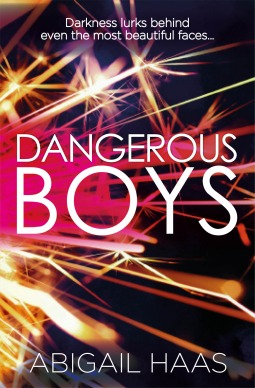 Three teens venture into the abandoned Monroe estate one night; hours later, only two emerge from the burning wreckage. Chloe drags one Reznick brother to safety, unconscious and bleeding; the other is left to burn, dead in the fire. But which brother survives? And is his death a tragic accident? Desperate self-defense? Or murder?
Chloe is the only one with the answers. As the fire rages, and police and parents demand the truth, she struggles to piece together the story of how they got there-a story of jealousy, twisted passion, and the darkness that lurks behind even the most beautiful of faces…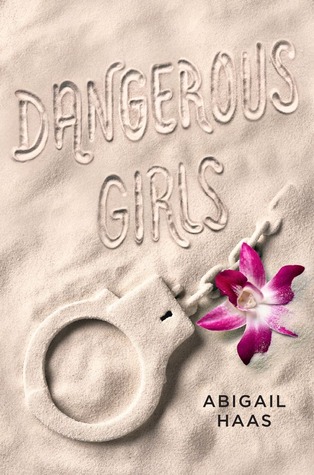 It's Spring Break of senior year. Anna, her boyfriend Tate, her best friend Elise, and a few other close friends are off to a debaucherous trip to Aruba that promises to be the time of their lives. But when Elise is found brutally murdered, Anna finds herself trapped in a country not her own, fighting against vile and contemptuous accusations. 

As Anna sets out to find her friend's killer; she discovers hard truths about her friendships, the slippery nature of truth, and the ache of young love.
As she awaits the judge's decree, it becomes clear that everyone around her thinks she is not just guilty, but dangerous. When the truth comes out, it is more shocking than one could ever imagine…
• It says something about the author when two of her books got a 4 or 5 star rating from all of my friends. It's a bummer that Haas only has 2 books published yet because DG and DB are the ultimate mind-fucking books that I've ever read.
(Sidenote: The books are not part of a series or whatever. They can be read individually)
Words are funny things.
Their meaning, the pictures they paint in the minds of those that hear them: they're not always the same and to me at least, that makes them meaningless.
Take for instance the phrase 'black widow'. Those words conjure the image of a spider, an eight-legged creature with the red imprint of an hourglass on its abdomen.
However, instead of speaking of an arachnid, of the resident of a spindly and dew-laden web, the people who whisper those words are talking about something much different.
They're talking about me.
From what I'm told, I'm called the Black Widow because no man I've ever loved has survived.
Yet, I have no memory of any of it.
My new home leads me to the definition of another vague and meaningless word.
It's a place where I'm supposed to seek refuge.
A place of retreat and security.
It's a place where I'm supposed to be kept safe because I'm sick.
But the definition for this place is wrong and the word becomes meaningless when you're tucked away and made silent by drugs and pretty white jackets.
My name is Alexandra Sutton and this is the story of what happened when I was imprisoned inside an Asylum
• Not usually a fan of dark abusive books but damn. This one is super insane. If you're okay with erotica and BDSM,then give this one a go.
8. Newsflesh series by Mira Grant
The year was 2014. We had cured cancer. We had beaten the common cold. But in doing so we created something new, something terrible that no one could stop.
The infection spread, virus blocks taking over bodies and minds with one, unstoppable command: FEED. Now, twenty years after the Rising, bloggers Georgia and Shaun Mason are on the trail of the biggest story of their lives – the dark conspiracy behind the infected.
The truth will get out, even if it kills them.
• If you'll just ignore the info-dump in this series, then I assure you that Feed will surprise you.It's not about zombies. It's about deep shit conspiracy.
9. and 10.Tell me your dreams and If Tomorrow Comes by Sidney Sheldon
Computer whiz Ashley Patterson is convinced she is being stalked. Coworker Toni Prescott has a penchant for Internet dating and little time for anyone else. And Alette Peters prefers quiet weekends in the arms of a beefcake artist. They know virtually nothing about each other–until the three women are linked by a murder investigation that will lead to one of the most bizarre trials of the century.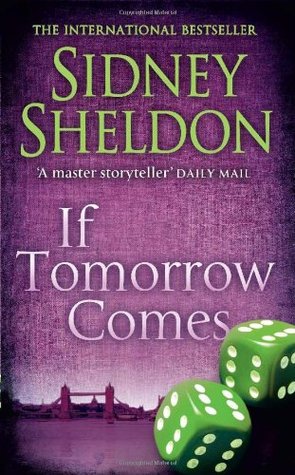 Lovely, idealistic Tracy Whitney is framed into a fifteen year sentence in an escape-proof penitentiary. With dazzling ingenuity she fights back to destroy the untouchable crime lords who put her there. With her intelligence and beauty as her only weapons, Tracy embarks on a series of extraordinary escapades that sweep her across the globe. In an explosive confrontation Tracy meets her equal in irresistible Jeff Stevens, whose past is as colorful as Tracy's.
• Okay I'm cheating but you can never go wrong with a Sheldon book. Technically, all of his books are purely mindfuck but I choose the top two that really shocks and freaks me out.
11.  Twisted by Andrew E. Kaufman
The psychologist with a troubled past…
Dr. Christopher Kellan spends his days at Loveland Psychiatric Hospital, overseeing a unit known as Alpha Twelve, home to the most deranged and psychotic killers imaginable. His newest patient, Donny Ray Smith, is accused of murdering ten young girls and making their bodies disappear. But during his first encounter with Donny, Christopher finds something else unsettling: the man looks familiar.
The killer with a secret…
Donny Ray knows things about Christopher—things he couldn't have possibly learned at Loveland. As the psychologist delves deeper into the mysterious patient's case, Christopher's life whirls out of control. The contours of his mind are rapidly losing shape, and his grasp on reality is slipping even faster. Is he going mad, or is that what Donny Ray wants him to think?
The terror that binds them…
In this taut psychological thriller from Andrew E. Kaufman, bestselling author of The Lion, the Lamb, the Hunted, a tormented man must face his fear and enter the mind of a killer to find the truth…even if it costs him his sanity.
• You know the book is fucked when you have to literally put it on hold because it's fucking with your head. I tried reading it, it scares me and I'm only at chapter 3.I'm going to read it again when I'm ready because that's just how good it is.
And that's it. These are my top 11 books that made me a bit crazier. I'd love to hear what you think about these kind of books or if you've read one of these or if you have anything to add. Do share!