Death can't be avoided even in books and stories. I've read so many books and I've had cried and mourned for so many characters that authors have killed all for the sake of a beautiful story. No I'm not bitter. Don't mind my tone. So I made a list of characters whose death emotionally ruined me. If you have some things to add, feel free to share. We should band together and cry our hearts out.
Augustus Waters of The Fault in Our Stars
Like is it fucking possible for a single boy to make me cry an ocean in the middle of the night because he died?
Nope. Not possible. Na ah.Oh wait. I did.
2. Sirius Black of Harry Potter series
I'm telling you mate. The universe is a cruel thing. I still can't fucking believe that Sirius died. My heart broke for Harry because Sirius should be his way out of the Dursleys for good but noooo. He has to fucking die and I can't take it… *cue sobbing*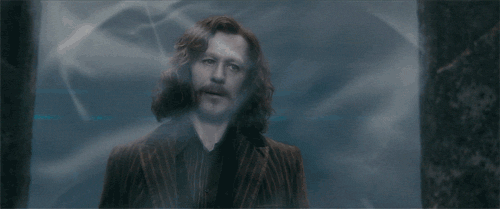 3.Leslie Burke from The Bridge to Terabithia
Shhh. I'm trying to forget this one. My heart.. my poor crippled heart.
4.Finnick Odair of The Hunger Games
Fuck.
5. Fred Weasley of The Harry Potter
You think some characters are safe because there's only a few pages left in the book so you're kinda relaxed and then the author pulled this twist and you can't believe it so you have to go back and read it again and read it again because how could this happen? Fred Weasley died and you just sit there in your chair for a minute and contemplate how in the world could you survive in this universe without FRED FUCKING WEASLEY.
6. Fili and Kili of The Hobbit.
Sorry, I didn't read the book but watched the movie instead. It was horrible. I cried in the theaters because I love these two and the scene was heartbreaking. Damn you Tolkien.
7. Thorin Oakenshield of The Hobbit.
While we're at it, why not rub salt to the wound and add Thorin in the list. I really wished he'll have a happy ending because this dude deserves it. But noo. Let's kill him,they said. It will be fun, they said.
8. Khal freaking Drogo
He's a bastard at first but this dude really grew on me and I love his and Dany's relationship in the later part of their story. But then this is the world of GRRM so why not kill him?Let's break our fans hearts and kill their happiness.
9. Remus and Tonks of Harry Potter series
Oh no. It's not enough to kill Remus. Rowling  have to kill Tonks as well.  It's not enough to break the fans' hearts. She has to crush it.
9. Albus Dumbledore
Harry Potter and the Half Blood Prince is the least of my favorite books in the series because of this fuckward shit. Dumblrdore's death really shook me because we're in the middle of the freaking war and the general just died.  Cruel. Just plain cruel.
10. Robb Stark of Game of Thrones
One word: Heartbreaking.
And did you see what happened to his wife?Terrible.
So here it is.Excuse me while I fall apart. P.S:  I tried to stick to the well-known books and movies so that I won't be accused of giving massive spoilers. If you were spoiled by something, please don't hit me. 😛
What are your  most painful character's death moment? Feel free to share ♥